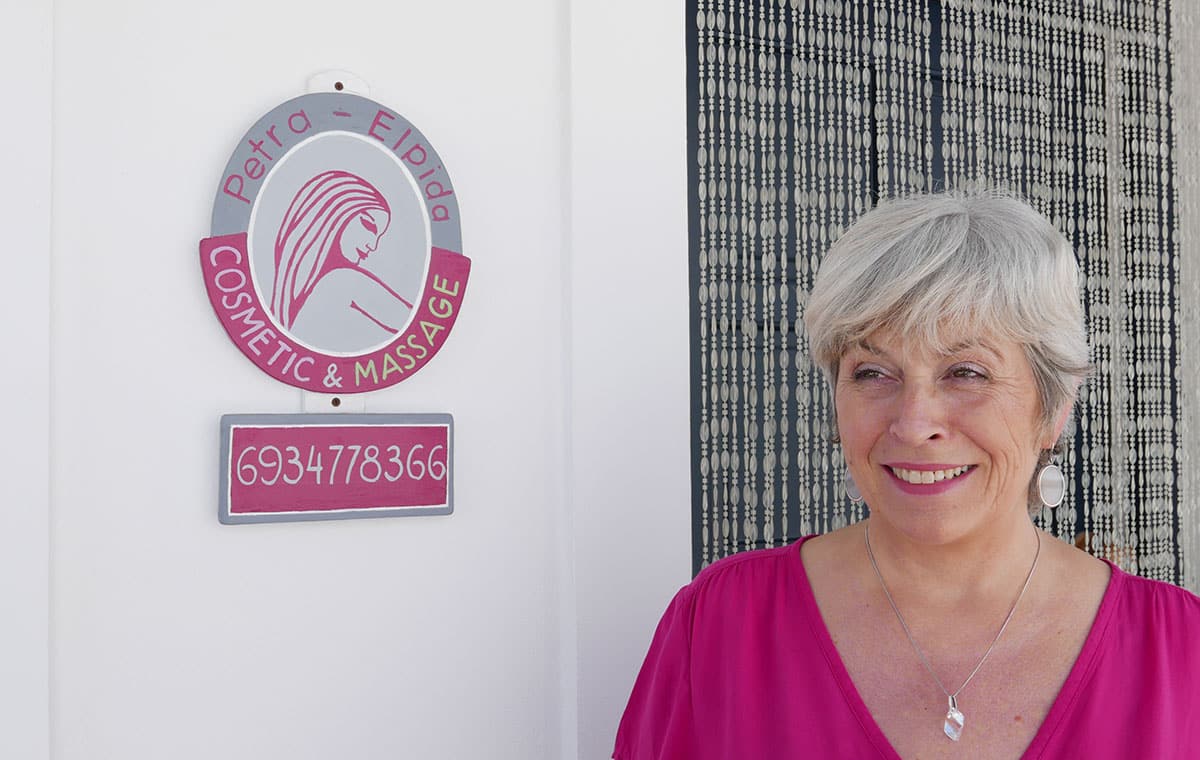 About Petra Elpida
Education & Work Experience
Want a break from everyday life? Do something to delight yourself, spoil yourself. Your holiday is a perfect time to take care of your soul, mind and body.
I love my work and your well being is important to me. I can offer you a perfect treatment in a cosy atmosphere for you to relax, enjoy your time and be "pampered".
I offer to each customer my 14 years' experience, all my attention and respect to their body.
My experience as a beautician:
Since 2002 I run my own Beauty Studio on Amorgos.
Winter Season 2015/2016 worked at Hotel Austria **** S in Lech, Austria, as a director of the SPA.
2015 Additional training as therapist massage/wellness in Munich.
2015 "Lomi Lomi Nui" (Hawaiian massage) in Munich.
2008 Hot stone massage, Munich.
2000 Education in medical foot care.
2001/2002 Education as Aesthetic to Cosmetic College in Dillingen.
1993/1999 Education Reiki.